Neopolitan is a recurring main antagonist on Secret Team Undercover and a main enemy of Christopher, Elly, and Alice May who made her first appearance in the episode Testing Christopher and Alice.
Neopolitan is going to be portrayed by Briana Gengler.
Biography
Neopolitan is a very fierce and very sinister enemy of the heroes since Season 3 since the episode Testing Christopher and Alice.
Neopolitan is a very skilled mercenary, assassin, tracker, commander, and a skilled jack-of-all-trades as shown throughout the series with a special unique ability of illusion control and quick-thinking which helps her evade capture as even all of the best secret agents and all known spies and government agents couldn't capture her but only a percentage of 70% out of the entire elite agent from the elite agencies had ever come close but still failed.
Physical Appearance
Neopolitan is a short thin girl with brown hair with pink and white streaks representing a Neapolitan theme.
Neopolitan wears a pink short coat and brown pants with white boots that reach up to her lower shins, she wears white gloves and a pink scarf.
Personality
Relationships
Friends and Affiliated Partners
Nepolitan looks up to Azul like a mentor, a trusted leader, and a father figure, since she was just an orphan after both of her parents were killed by The Federal Organization in the past when she was five.
Neopolitan is currently left with her most terrified feeling after she was sent soaring with her umbrella straight through the harsh weather conditions at the mercy of the blustery and deadly storm as well as the choppers belonging to The Federal Organization.
Neopolitan and Shadow are shown to be skilled fighters even together and great friends.
Neopolitan and Shadow share their first fight against their common enemy.
Neopolitan and Adam have a very good relationship, despite not interacting with each other that much, onscreen.
However, Neopolitan is also known to be a highly feared and at the same time she's highly respected by all of The Eclipse Cult's agents and employees overall first shown ranging from Recruits to Head Commanders and Subordinates/Underbosses on Adam's agency and since Adam is completely aware of this fact, he only listens to those who he knows are much higher above him on the espionage scale and will not hesitate to full-on attack anyone remorselessly and relentlessly if they either attempt to eliminate his commanders and superiors or even says or does anything to disrespect his high-ranking commanders and superiors.
Neopolitan was greatly distressed and very depressed over Natalia's death while she is currently furious about what happened and she is currently intent on eliminating Christopher, and the others for causing her death.
Enemies
Skills
Singing Proficiency-
Acrobatics Proficiency-
Peak Human Speed-
Peak Human Agility-
Unpredictability-
Mimicry Proficiency-
Illusion Control Proficiency-
Expert Combat Proficiency-
Trivia
Neopolitan is the first villain to almost never lose a fight.
Neopolitan is the most powerful silent antagonist in the series.
Neopolitan will eventually sing a song during the main series movie.
Neopolitan will be left mercilessly facing a mysterious fate closer to the end of the movie.
Neopolitan is so far the first and only character to be based off of both a fictional person and a real person with the fictional person being a character of the same name from RWBY and the real person being her actress.
Appearances
Season 3
Season 4
Season 5
Season 6
Season 7
Season 8
Season 9
Season 10
Season 11
Season 12
Season 13
Season 14
Season 15
Season 16
Season 17
Season 18
Season 19
Season 20
Movies
Abilities
Early History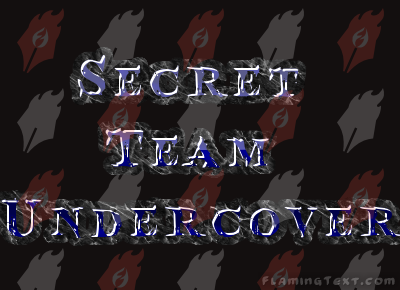 Click here to view the history of Neopolitan.
Characters