Volatile Vengeance Part 3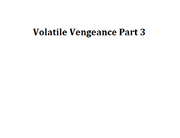 Premise
When Jordan gets captured by Jessica and Demetri the stakes are high when O.T.S.U. realizes that Becky Willis wasn't eliminated as Searra tries to rescue the three from Becky Willis, Jessica Willis and Demetri Willis so they can beat the antagonists to the O.T.S.U. Headquarters!
Ad blocker interference detected!
Wikia is a free-to-use site that makes money from advertising. We have a modified experience for viewers using ad blockers

Wikia is not accessible if you've made further modifications. Remove the custom ad blocker rule(s) and the page will load as expected.